Salesforce® Development Company
From small startups to multinational corporations, businesses are always looking for ways to get the most out of their Salesforce CRM deployments. Elroi Software Solution helps business clients from all industries—from manufacturing and finance to technology and consumer goods—achieve this goal by helping them assess how well Salesforce is working in their environment as well as optimizing its use based on client-specific requirements. Want to make better use of your company's data? Contact Elroi Software Solution, and we'll help you create systems that will transform how you work.
Global Salesforce® Development Services
Our Salesforce Development Services include Salesforce Customization, Custom Salesforce API, Salesforce Upgrade, AppExchange Listing, Salesforce Analytics, Support & Management, Lightning app, etc.
We work on a wide range of Salesforce products, including: Salesforce Customer 360, Sales Cloud®️, Marketing Cloud, Service Cloud®️, Salesforce Einstein Analytics, Pardot, CPQ, Chatter, Cloud Communities, Salesforce Mobile application, Salesforce Platform Application, Lightning Experience or Salesforce AppExchange®️ Apps; our team is experienced in every type of Salesforce product.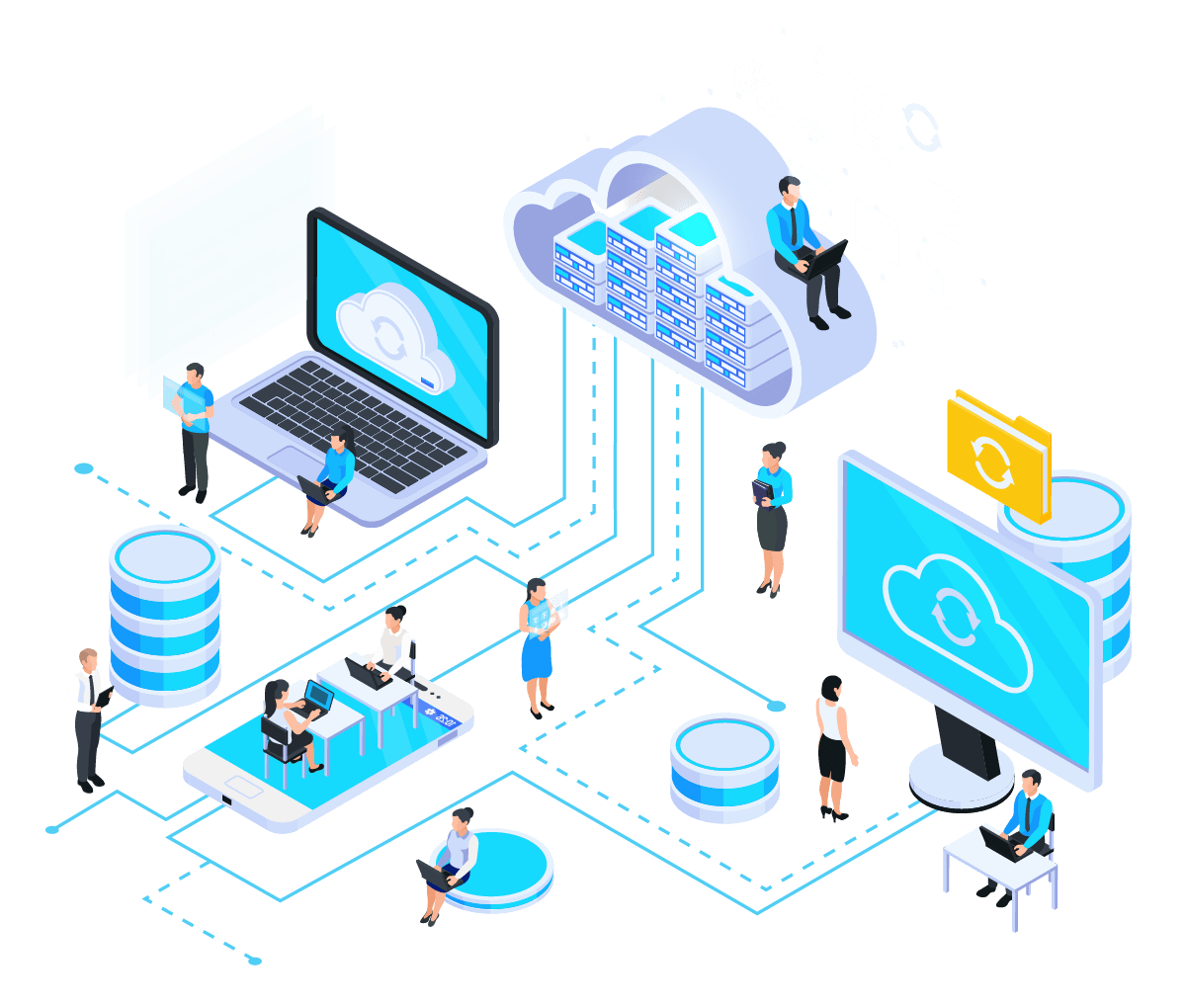 Why Choose Elroi?
As one of the best Salesforce development companies, Elroi helps organizations plan, design and implement comprehensive solutions that leverage their existing Salesforce® platform. We offer various ways to help businesses connect with their customers, vendors, and employees.
We provide expert Salesforce development and support services to businesses across industries such as retail, healthcare, manufacturing, education transportation & logistics finance & banking, telecom, and other such industries with our 10+ years of CRM expertise in Salesforce Development services and Salesforce support services.
Elroi Software Solution has a dedicated team of Salesforce® Certified Developers and Consultants who provide a wide range of technologies and the industry's best Salesforce standards to cater to our customers. We assist enterprises in developing long-term relationships with their customers.
Salesforce® Implementation Consulting Services at a Glance
We use our decade of experience to help you find the right Salesforce.com product, feature set, and customizations. ANC works with companies to integrate Salesforce.com products into their existing business processes and define best industry practices.
Salesforce® Consulting Services
To get the most out of these solutions, we analyze your business requirements and suggest the best Salesforce products, Salesforce development services, and process workflows to expand your business into new verticals.
Salesforce® Development Approach
Elroi, one of the best Salesforce development companies in the southern part of India, assists businesses to choose the right customization and put quick fixes into place on their Salesforce org to save time. We recommend upgrades and customization of Salesforce to increase productivity, engage your customers better, and connect them with the platform.
Salesforce Development Services on Force.com®️ Solutions
Salesforce Force.com®, a component of Salesforce App Cloud, is a powerful cloud computing platform focused on automating business workflows. Elroi offers Salesforce development services to help businesses implement powerful Force.com®-based business solutions.
Lightning
Components
We specialize in developing user-friendly Force.com app front-ends with Salesforce Lightning Components and JavaScript Frameworks.
Force.com® System Integration Services
We develop custom salesforce integration solutions that connect multiple data sources and services with Force.com apps in real-time.
Force.com® Development Services
Custom Force.com®️-based web and mobile applications help you to automate your business processes.
Force.com® Salesforce Migration Services
As a service provider we helped enterprises by migrating their legacy business solutions and databases to Force.com-based automation solutions.
Salesforce®️ Integration with Third-party Solutions
Elroi supports organizations in integrating their Salesforce solution with third-party software, allowing them to work more efficiently and intelligently. Elroi is a one-stop solution for all your Salesforce-related requirements.
Custom Integration
Our geeks create custom Java, .Net, and JS-based solutions for integrating with Salesforce®️. Hire our experts for your project and transform your dream into a business.
API Development
To facilitate simple and direct API connectivity with Salesforce®️, Elroi assists enterprises in creating custom APIs within their existing solution.
Integration App Development
For software vendors, we develop AppExchange®️ apps for easy integration of their solution with Salesforce®️.
Looking for a certified Salesforce® development company?
You are in the right place. Get in touch with our team today!
Hire our Salesforce developers!
APPEXCHANGE
Salesforce® Application Development
Want your own Salesforce app live on AppExchange®️? At Elroi our consultants will help you sketch out your idea into code, our developers will help you to build the app, and our experience on AppExchange will help get your app right on the list of the best Salesforce apps on AppExchange.
Salesforce® App Consultancy
Using our state-of-art experience on AppExchange,®️ we suggest to our customers how to make the best applications for their business process.
Salesforce App Development
We provide end-to-end AppExchange app Salesforce development services in industry standards at a competitive price.
AppExchange® Compliance
Having trouble getting your app published on Salesforce AppExchange®️? We understand the Salesforce realm well. Consult with our Salesforce experts now.
Lightning and Salesforce® Mobile
We are experts in creating AppExchange apps that are Lightning-ready and compatible with Salesforce® mobile platforms.
Salesforce1® Mobile App Development Services
Elroi helps businesses in extending Salesforce functionalities to mobile devices using a mobile app platform. We assist businesses in fully utilizing this platform and expanding their Salesforce®️-based custom features and business processes to mobile devices. Elroi Salesforce development services transform the way your customers interact with your business.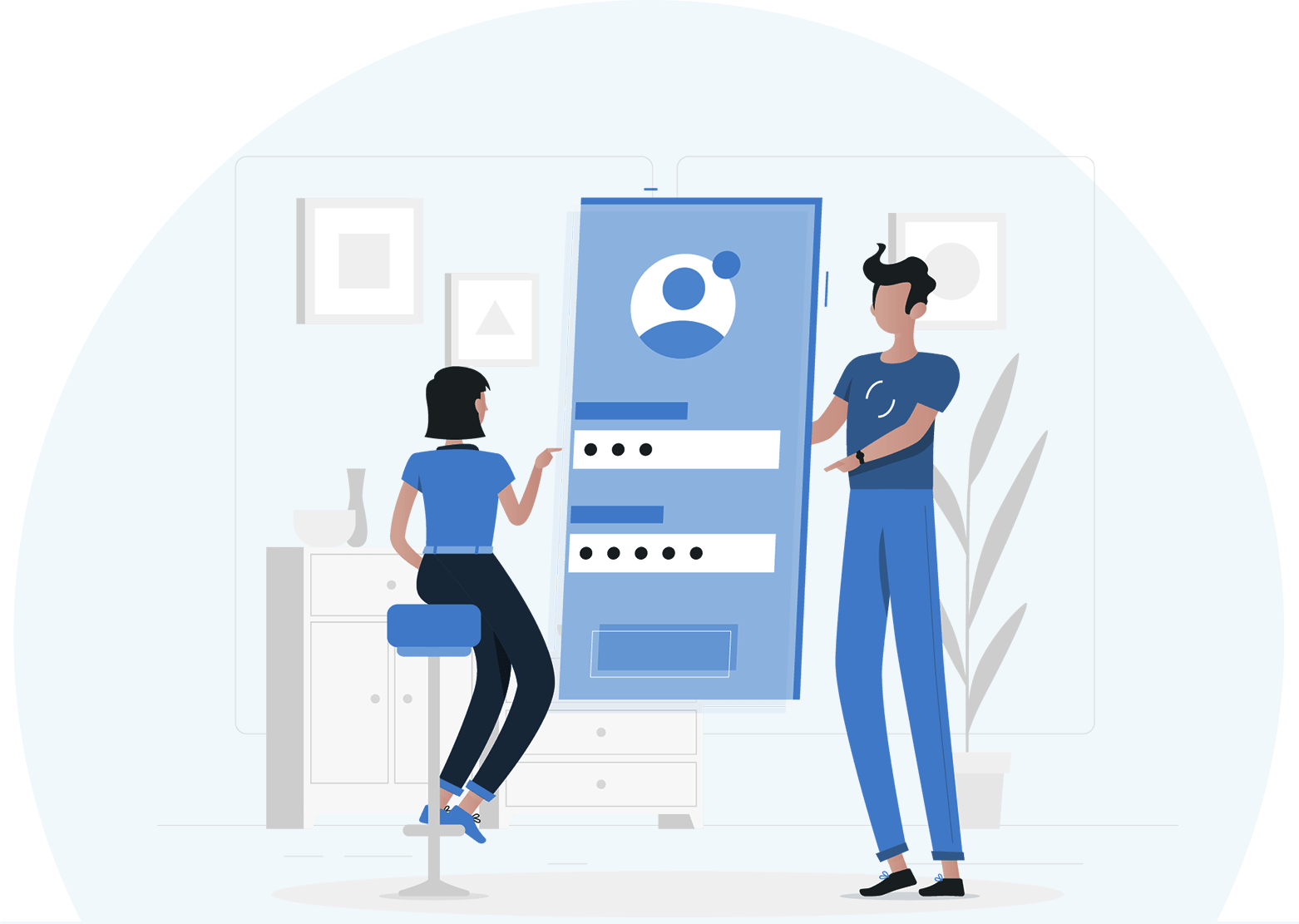 Salesforce® Mobile Apps
We are experts in creating Salesforce1® mobile apps for AppExchange apps.
Salesforce1® Mobile App Consultancy
We help organizations plan and strategize on how to utilize Salesforce mobile platform efficiently.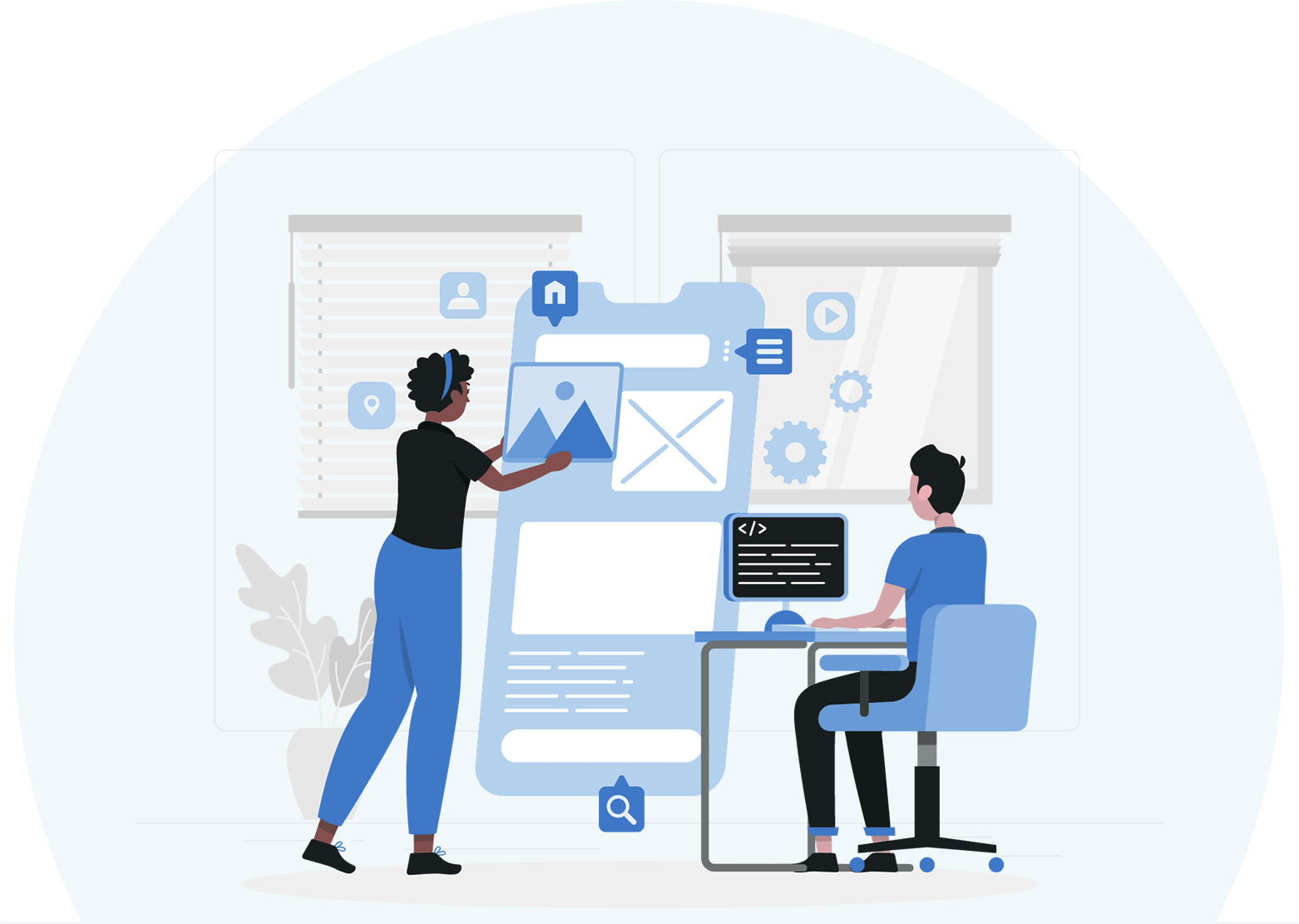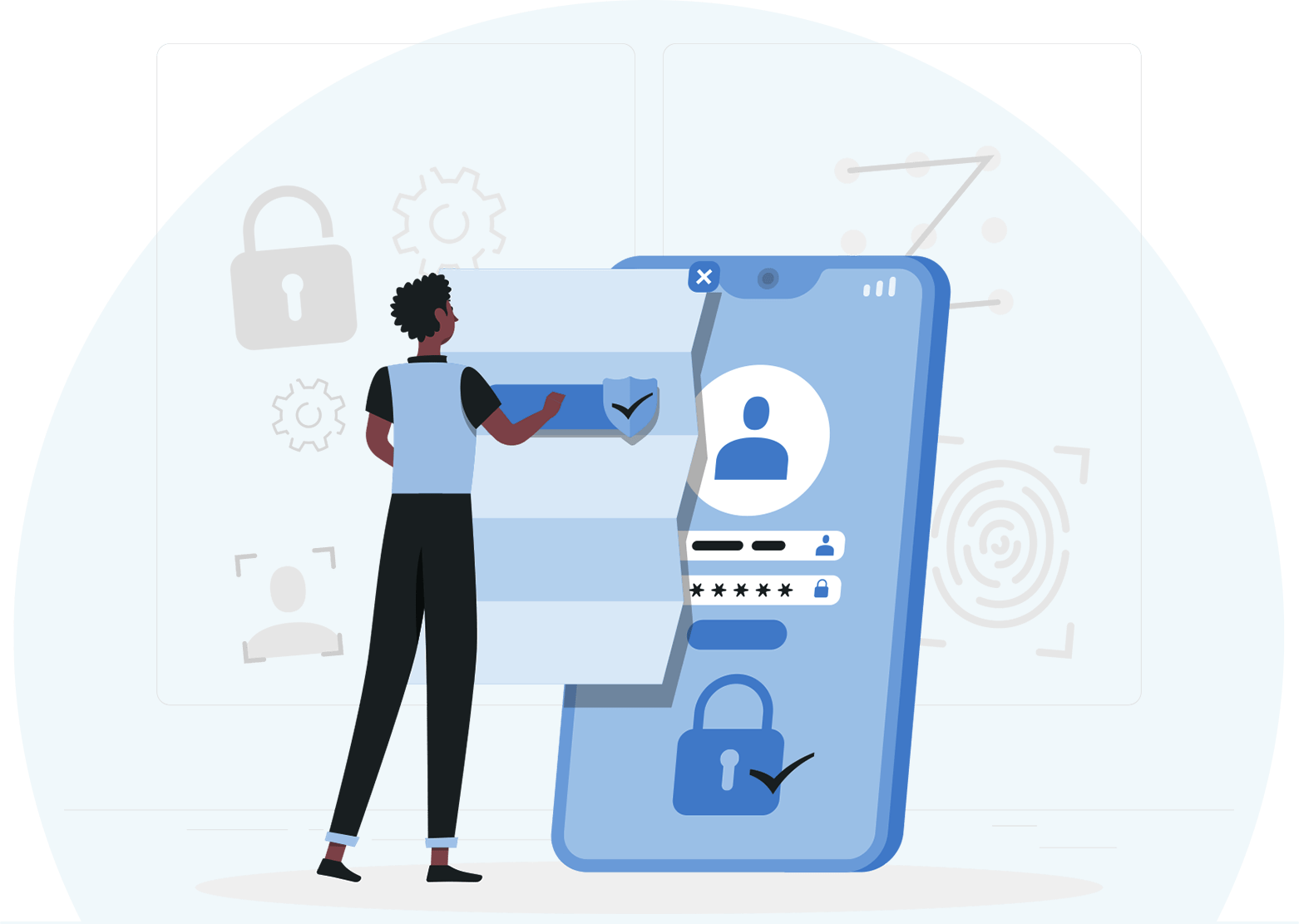 Salesforce1® Mobile App Development
We customize Salesforce instances and implement business process workflows on mobile apps.
Custom UI/ UX Designing
Our UI/UX designers customize the look and feel of the Salesforce mobile instance on your brand.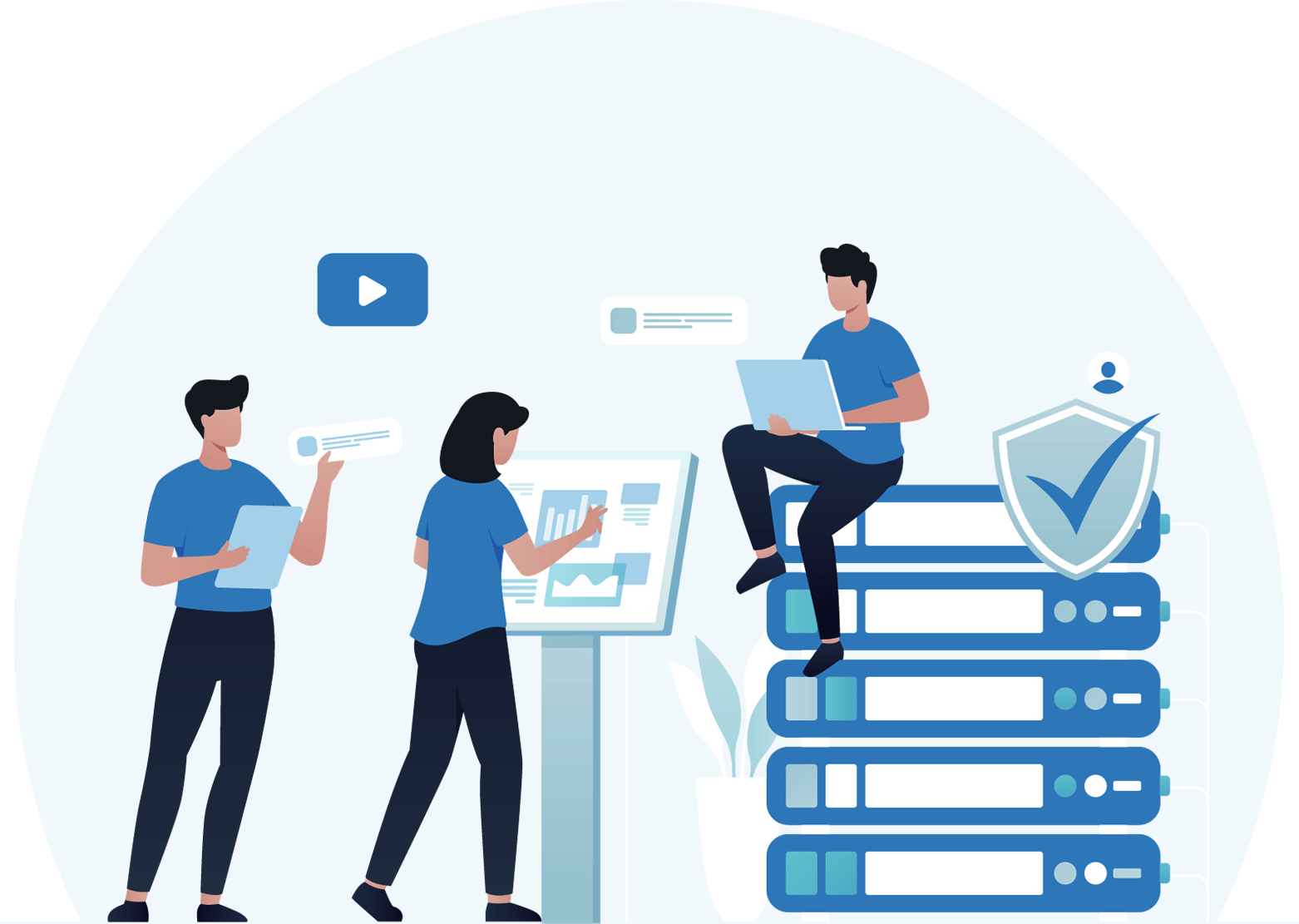 Salesforce® Lightning Application by Salesforce Development Company
We offer Salesforce development services globally across diverse verticals. To completely meet your business needs and enhance and change your sales, marketing, and customer service processes, Elroi' Salesforce consultants directly collaborate with you on your Salesforce instances. We know the best practices to get your app Lightning-ready.
Lightning Experience Consultancy
We help organizations in implementing the best roadmap to create and transit to the Lightning experience.
Lightning Component Development
Do standard Lightning components not fit enough for your job? If you want to tap the growing Component market, hiring us might be the best option for you.
Salesforce App Development
We built excellent Lightning-ready Salesforce AppExchange apps by binding the power of Salesforce Lightning®️.
Lightning Component Experts
Our expertise in Lightning components helped customers application for developing Lightning-compatible Visualforce and Force.com apps
Hire our certified Salesforce developers!